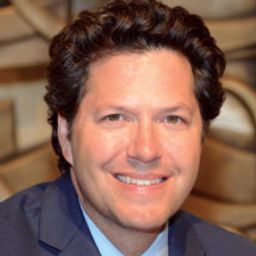 Yoshi Zweiback
Senior Rabbi
Stephen Wise Temple
Rabbi Yoshi Zweiback was born in Colorado Springs, Colorado, and raised in Omaha, Nebraska. He graduated from Princeton University in 1991 and was ordained as a Rabbi by the Hebrew Union College Jewish Institute of Religion in 1998. He trained as a Jewish Educator at HUC's Los Angeles campus, where he received a M.A. in Jewish Education.
He served Congregation Beth Am in Los Altos Hills, California, as Rabbi and educator for eleven years, until moving to Israel with his family in 2009 to become the Director of HUC's Year-in-Israel program. In addition to overall management of the graduate level program, he served as an instructor in Jewish Liturgy.
Rabbi Zweiback is a lecturer at Hebrew Union College – Jewish Institute of Religion in Los Angeles, and a Senior Rabbinic Fellow of the Shalom Hartman Institute in Jerusalem. He is also the volunteer Executive Director and Founder of Kavod, a non-profit tzedakah collective which is dedicated to protecting human dignity.
Rabbi Zweiback is also an author, musician and composer. His publications include the teacher's guide to Shalom Ivrit II; Day of Days; and Days of Wonder, Nights of Peace: Family Prayers in Song for Morning and Bedtime. As part of Mah Tovu, he has released three albums, published two books, and performed across the United States.
He is married to Jacqueline Hantgan and, together, they are the proud parents of three daughters.
Sessions in which Yoshi Zweiback participates
Hotel Irvine - Quail Hill
5:00 PM - 6:00 PM | 1 hour

The rabbi's task and opportunity is to create, nurture, and sustain cultures of generosity in the congregations and organizations we serve. Join Dr...

Workshop