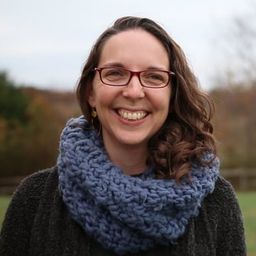 Lydia Medwin
Director of Engagement
The Temple
Rabbi Lydia Medwin was ordained on the Los Angeles campus of HUC-JIR in May of 2010. While there, she received a Masters of Hebrew Letters and a Masters in Jewish Education from the Rhea Hirsch School. She had formative experiences traveling to El Salvador with other student rabbis from across the denominations with American Jewish World Service, leading UCLA Hillel students on service trips to the Appalachian mountains and Yosemite, and engaging in an intensive course on community organizing.
While in school, Lydia feels blessed to have worked with synagogue B'nai David in Visalia, synagogue Or Ami in Calabasas, the Hillel at UCLA, and as a teacher's assistant at USC in Jewish history. She interned and later served for four years as a pulpit rabbi at Stephen S. Wise Temple in Los Angeles.
A native of Memphis, Tennessee, Lydia attended the University of Texas in Austin (hook 'em) and Hebrew University for undergraduate studies, earning degrees in Middle Eastern Studies and Honors Humanities. Between undergraduate and graduate studies, she worked as the education director for a synagogue in Jackson, Mississippi, and traveled to places as varied as South Africa, Peru, and Greece.
While in rabbinic school, Lydia met her husband, Dan Medwin, and they and their three children, Zimra, Gavi and Jasmine, are thrilled to be a part of The Temple (Atlanta, GA) community. Lydia is a co-author with Dr. Ron Wolfson and Rabbi Nicole Auerbach on the forthcoming The Relational Judaism Handbook: How to Create a Relational Engagement Campaign to Build and Deepen Relationships in Your Community (Kripke Institute). Purpose and people are at the center of what Rabbi Medwin believes a synagogue community should be about.
Sessions in which Lydia Medwin participates