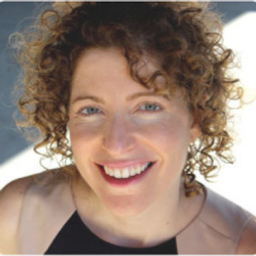 Alyson Solomon
Rabbi
Beth Israel of San Diego
Originally from Portland, Oregon, I am a traveler, lover of swimming, yoga and salty beach air. I'm passionate about Judaism as a vibrant wisdom tradition and technology of meaning-making. To me, spirituality is asking questions that matter, and then living courageously in line with what we hear.
Prior to entering rabbinical school, I received my undergraduate degree in International Diplomacy and World Affairs and graduated Phi Beta Kappa from Occidental College in Los Angeles. During college, I was awarded a grant to study the Jews of India, lived and created stone sculpture in Zimbabwe, interned at the United Nations and wrote my thesis on Jacobo Timmerman, the activist journalist of Argentina. These global exposures served me well when I was called to serve as Ruth Messinger's assistant, then President of American Jewish World Service in New York.
Ordained by Hebrew College in Boston in 2009, rabbi is one of my giant tools. I bring skills in action-based coaching, certified as a yoga instructor and work as a change-management consultant. Upon ordination, I served Congregation B'nai B'rith in Santa Barbara as their first Assistant Rabbi. Then, I became a VP at the Jewish Federation of Los Angeles and worked on a city-wide initiative called NuRoots to engage 20s & 30s in building Jewish communities that spoke to their interests and aspirations. I was blessed to serve as a Street Rabbi in Venice, meeting young Jews, hearing their stories and designing experiences to stoke their creativity and meaning making. I then started my own coaching and consulting practice, thisisRAS.com, which took me to rabbi in Santa Barbara, Berkeley and Cape Town.
I am currently associate rabbi at Congregation Beth Israel in San Diego, CA.
Sessions in which Alyson Solomon participates