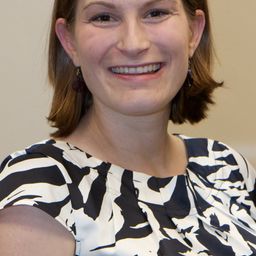 Rabbi Julia Weisz is Congregation Or Ami's Director of Education and one of Or Ami's rabbis. Rabbi Weisz (or Rabbi Julia, as some call her) reflects upon her rabbinate:
In college I discovered I was interested in the emotional and spiritual aspects of healing addressed by rabbis. I explored this healing journey as a summer chaplaincy intern at UCLA Ronald Reagan Hospital, and as a student rabbi in the Santa Ynez Valley. Ultimately, I poured myself into the study of Psalms, the Biblical poetry, and discovered time-tested resources to heal our brokenness.
From the moment I stepped on the bimah during High Holy Days services years ago, I fell in love with Congregation Or Ami. The congregants and my clergy partners continually build a warm and supportive community. I believe that sharing the joys and struggles of life with each other is the ultimate support and care that a community can offer. Or Ami's commitment to henaynu (caring community) demonstrates our commitment to caring for one another. I love that my office has become a hang-out space for our teens, who feel comfortable to confide their worries and share their lives with me.
Sessions in which Julia Weisz participates
Hotel Irvine - Oak Creek
Workshop
Beth Nichols, Temple Israel of New Rochelle (Participant)
Julia Weisz, Or Ami, Calabasas, CA (Participant)
Liz Wood-Zeller, NFTY (Participant)
Avram Mandell, Tzedek America (Participant)
Learn from inspiring educators who have changed the way of engaging teens. What motivated them? What supported and limited them in their endeavor t...