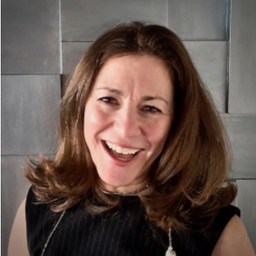 Carole B. Balin is senior director of special projects at Auburn Seminary and is currently engaged in bringing Auburn's best to bear for its 200th anniversary in 2018.
Balin took a leap of faith and jumped from her academic career at Hebrew Union College-Jewish Institute of Religion – where she trained and mentored over 500 beloved rabbinical, cantorial, and education students over two decades and published prodigiously on topics ranging from Jewish women under the Tsars to the Maxwell House Haggadah – to bring out her inner activist in Auburn's multifaith environment. Balin curated the national traveling exhibit "Bat Mitzvah Comes of Age" and wrote and narrated the animated short "The Click Moment: Jewish Feminism 101." She appears on PBS' regularly-aired "The Jewish People: A Story of Survival" and lectures at synagogues and universities throughout the world. Balin is a member of the board of Moving Traditions, an organization that inspires teens to explore fundamental questions of identity.
A Phi Beta Kappa graduate of Wellesley College, Balin is an ordained rabbi and earned a PhD in history at Columbia University. She has honed her spiritual practice in the Institute for Jewish Spirituality's two-year program for clergy.
Balin made her "Broadway debut" on West 4th Street in a student production of the "The Vagina Monologues" and lives in New York City with her husband, Michael Gertzman, and three children.
Sessions in which Carole Balin participates